The property Borren 40, with address Varvsgatan 2 was built in 1934 and was bought by Hilding Ljungfeldt and been in the family since then.

Today the house is managed by the third generation Ljungfeldt. The house have 43 apartments and facilities spread over nearly 2500 square meter. This is one of the first houses in Stockholm built with cast molds, instead of bricks. During renovations in the 2000s there where molds found in the culverts under the house, they were completely intact. The carpenters were amazed …

Many different companies and craftsmen have over the years helped us with the maintenance of the building . On of them are Stockholm's Lift-Service that has been in charge of the elevator since 1 January 1952. Elevator machine was replaced in 2005 and the car has been restored to its original appearance.

The pluming in the property have been rebuilt a job that was completely done at 2013. Several famous people have lived in the house including the authoress Sun Axelsson, artists Olle Carlstrom, Lasse Johnson and Fritjof Schüldt. Varvsgatan 2 is located on the island Södermalm in Stockholm at (A) on the map below.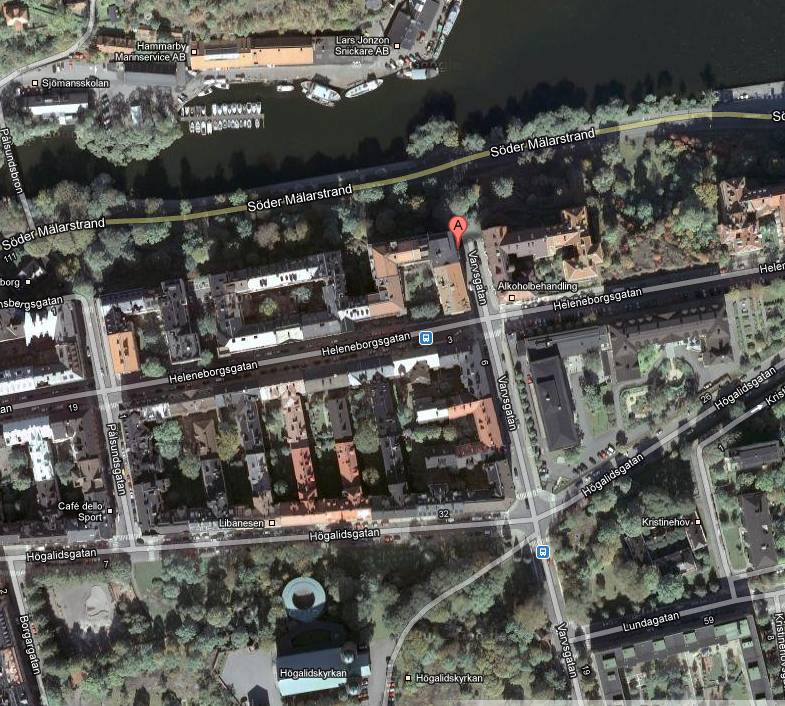 Some Wikipedia streams about the area surrounding Varvsgatan 2